If you never considered the importance of webhosting before, after reading this guide, your views will definitely change. Webhosting is a key component for any well-performing website and choosing the best WordPress hosting site (such as yoursite) can greatly improve your website's SEO and sales.
You may know by now that there a many WordPress hosting options available. But, it is solely up to you to decide which platform you'll use as well as the type of hosting you'll choose based on your needs.
In this guide, we'll explore the different types of hosting, an understanding of what needs to be considered when choosing a hosting company and recommend a few of those hosting sites to you.
So, let's get right into it.
Types of hosting
There are different types of hosting that may or may not suit you based on what your hosting needs are.
Shared hosting – This involves multiple websites whose data is stored on one single server. Therefore, this type of hosting features the use of shared server resources such as CPU and RAM.
Virtual Private Server hosting (VPS) – This is similar to shared hosting based on the fact that there is a shared server. The difference here is that each website that is part of the VPS, is stored within its own space. There is, however, more customization options and storage space.
Dedicated Server hosting – In this case, each site is stored on its own server. As the website owner, you have control of all facets of hosting.
Cloud hosting – For cloud hosting, resources are spread across multiple servers and applications are run using combined computing resources.
Managed WordPress hosting – This type of hosting can be thought of as a doorman service for all things technical on WordPress. This type of hosting is managed by a webhost and includes security, speed, updates, backups, website uptime and scalability.
What to look for in a WordPress host
When you choose a WordPress host the following features must be part of the whole package:
Pre-installed WordPress with automatic updates – ensure that your WordPress hosting company can provide both hardware and software setup and configuration. It would also be great if they offered hardware maintenance and replacement.
Automatic nightly backups – Software patching and updates are a plus.
An impeccable security system
Web services that are specifically built for hosting WordPress websites
Technical and Expert support – Technical support and monitoring are a must.
Why speed matters?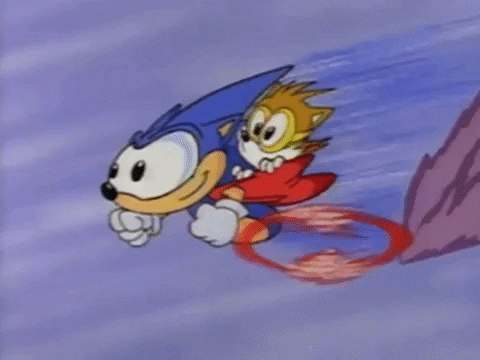 If your website has a slow page loading time it will deter visitors and customers, especially mobile users from even exploring what you have to offer on your site. Some key factors contribute to the speeding up or the slowing down of your website. Factors such as:
Bad Plugins – When plugins are poorly coded or expired, they can cause strain on your website and significantly slow down your website.
External scripts – Elements such as Ads and font loaders can indeed negatively impact the performance of your WordPress site.
Web hosting – As discussed earlier, choose the best type of hosting that will suit your needs. Keep in mind that if you choose any type of shared hosting, others will be consuming some of the resources you will need for your site.
Page size – If you have an overcrowded page that has just too many working at the same time, this will cause your page to load slowly.
WordPress configuration – Page caching is very important. If your computer/ server fails to cache pages, it may overload and cause your website to be slow or even crash.
The benefits of a speedy website
A speedy and efficient website can only create positive effects for your website. You simply cannot go wrong if your website speed is top tier. The benefits of speeding up your website are as follows:
Your search rankings will be higher
The user experience will be improved
Increased conversation rates
Of course, if you do not choose the right web host, you risk not having a fast website. If you want to test the speed of your website among other things such as plugins you can use these free websites to test the speed and efficiency of your website:
Google PageSpeed insights
Pingdom
Isitwp.com
Time to First Byte (TTFB)
Website and blog speed matters, learn more from this blog.
Choose the best WordPress Hosting Company
We gave you all the criteria you should look for when choosing the best WordPress Hosting Company. Using that as a guide, you'll be able to find the best WordPress hosting company for you.
Listed among the best in the industry is yoursite.com when it comes to meeting all the standards previously discussed. Yoursite checks all the boxes.
An all-in-one site builder
An excellent Web host
Over 200+ themes available
Comes with mobile-friendly designs
With yoursite, you're also able to register or transfer your domain name, customize your themes and edit your already added content, connect to social networks and market and share your website online.
Learn more about the best hosting option for free blogs.
Conclusion
We hope our guide has helped you to know what to look for in a web hosting company and that you'll be able to make the best decision for yourself. Of course, be sure to put yoursite on your list, we have competitive starting rates, excellent customer support and will give you and your website users a great experience every time.
Start with reliable, fast and secure WordPress Hosting now. Select your plan.