A VPN, or virtual private network, is a simple tool that protects your online privacy and hides your location and activity. There are many reasons to use a VPN – no matter your location. Whether it's to stay safe and escape hackers, access international streaming content or get the best deals on airline tickets, a VPN can be a great help. However, the question what is a VPN, often comes up as VPNs are still not widely known by the average Internet user.
If you're new to VPNs and considering trying one, you've come to the right place. After reviewing hundreds of providers and analyzing everything they have to offer, I can guarantee that the best VPNs are simple enough for anyone to use – and totally worth it.
How do VPNs work?
From a user's perspective, VPNs are incredibly simple. All you have to do is download the software, install it on your device, select the server of your choice and connect. If you've chosen a quality VPN service, you can now rest assured that all your online activity is protected.
Wondering what's going on behind the scenes?
Basically, a VPN encrypts your traffic and then sends it to one of its servers somewhere in the world.
In fact, because of this encryption, your ISP can't see what you're doing online. And because your traffic goes through another server, they can't see your IP address or your real location (nor anyone else).
From there, the VPN routes your connection to the site or application you are visiting. The site sees the VPN server, instead of your device, as the origin of your connection, and sees the VPN server's IP address instead of yours. To prevent sites from blocking them, the best VPNs update their IP addresses regularly and offer thousands of different servers to choose from.
3 Reasons why a VPN is important
If you're still hung up on the question 'what is a VPN and why it's essential to internet security', then these key points should help to clear things up.
1. VPNs encrypt all your data
When you're connected to a VPN server, all your Internet traffic is encrypted. This means that no one can see what you are doing online, not even your Internet Service Provider (ISP). It also means that your ISP can't throttle your speeds, which they can do when you're streaming or playing games online.
Encryption also prevents hackers from seeing sensitive data you enter on the Internet, such as passwords. This is especially important if you're using public WiFi, as it's easy for cybercriminals to monitor your connection on public networks. But, a VPN ensures that even if someone were to steal your data, they would not be able to decrypt it.
2. VPNs hide your IP address
There are several reasons why this is important. First, your IP address can be used to determine your location, which can threaten your privacy when used in combination with other personal data.
Second, many websites – such as Netflix, HBO, Hulu, BBC iPlayer, Amazon Prime Video and others – determine what content you can view based on the location of your IP address.
The only way to hide your real IP address or bypass geoblocks is to replace it with another one, and that's exactly what a VPN does. This means that no one can see your real location, and you can access all the content you want, regardless of your location. Masking the IP is essential if you want to download torrents, bypass geo-blocks or censorship, and enjoy complete freedom online, worldwide.
3. VPNs block malicious websites, ads and trackers
The best VPNs have built-in protection against cyber attacks, and are able to prevent malicious sites from placing malware and trackers on your device without your knowledge. Some of them also block ads and pop-ups, which is an added protection and allows you to enjoy streaming platforms, like YouTube, without annoying ads.
How to choose the right VPN server
Depending on the activity you want to perform, some servers may be better than others. For example, if your main concern is privacy, I suggest you choose a server close to your actual location. This will maximize your speed while providing the same level of protection.
If you want to view content that is blocked in your country, you should choose a server in a country where that content is available. For example, to access the American Netflix library from France, choose a server in the United States. Some VPNs also offer lists of servers optimized for streaming.
If you plan to download torrents, make sure you choose a server that is P2P compatible. And in general, check with your provider which servers are suggested for different uses. If in doubt, always choose the server recommended by your VPN.
Are VPNs legal?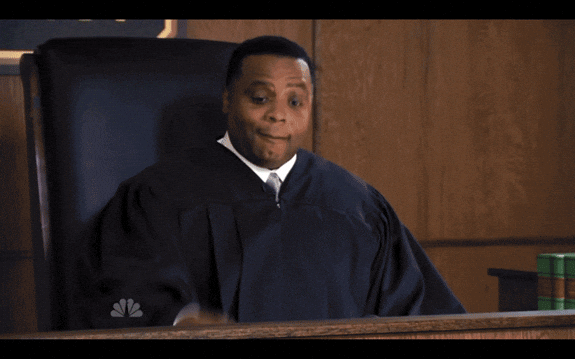 The simple answer is yes! VPNs are legal and you can use them freely without any fear. As long as you don't use it to download copyrighted content or for other illegal activities, you have nothing to worry about. If you want to know more about how to use your VPN properly, click here.
Features to look for when choosing the best VPN service
● No activity or connection data should be stored
● Have a wide selection of VPN locations
● Ultra-fast speed
● Emergency blocking
● The strongest encryption
● Security for all your devices
● Have secure payment options
● Be recommended by technology experts.
We hope by now you can confidently answer the question, what is a VPN and give three solid reasons why it's important for your daily use.
To sum up
A VPN is the only way to conceal your IP address and evade geoblockers. This ensures that no one can see you real location and allows you to access any content you wish, regardless of where you are located. So, if you wish to download torrents, bypass geoblocks or censorship and have complete freedom online, masking your IP is essential. For the latest in VPN software, Yoursite has you covered with tough encryption with stealth mode. Signup for your VPN or ask sales your burning VPN questions.