Web hosting is whenever a web hosting service provider allocates space on a web server for a website to have a place to store its files. Web hosting makes the files that comprise a website visible online. A web hosting service can be used to also host company emails, files, games and other content. Every single website you've ever visited is hosted on a web server.
The type of hosting determines the space quota allocated on a server to a website. The main types of web hosting are shared hosting, dedicated hosting, VPS hosting and reseller hosting. They're distinguished by the kind of technology the server uses, the level of management provided and the additional services offered.
7 Types of Web Hosting Services
Web hosting companies can range from service providers who offer extensive web management and support, to service providers who lease a single private virtual server and give you full autonomy with little to no interference unless requested.
Hosting services include:
Shared Hosting
Your website shares the same server with a few or many other websites. Normally, all domains share a common pool of server resources, like RAM and the CPU. The features available can be rudimentary and inflexible in terms of software and updates.
Shared Hosting is affordability and easy setup makes it immensely popular among beginners. You can read more about it here, and you can read more about how to keep it safe and secure here.
Dedicated Hosting
You get your own web server and gain full control over it; however, typically you're only leasing the server.
VPS Hosting
Virtual private servers (VPS) is when a single virtual server appears to each client as a dedicated server that's actually serving multiple websites. Managed hosting providers, cloud hosting providers and colocation hosting providers all offer virtual private servers.
Managed Hosting
In managed hosting, the web hosting company leases servers owned and operated by them, to a customer. Server management, backup services, software maintenance, security, technical support and more are all under the responsibility of the web hosting company.
Cloud Hosting
Here, the web hosting company gives you a public, private or hybrid cloud, and the customer would pay for uptime and storage. Cloud capacity can be upgraded or downgraded, determined by a customer's computer needs.
Colocation Hosting
Colocation hosting is a type of service a data center offers, in which it leases space and provides housing for servers, providing them with bandwidth, a power supply and a climate-controlled environment. The clients own the servers and claim full authority over the hardware and software. However, the storage facility is responsible for maintaining a secure server environment and guaranteed uptime.
Reseller Hosting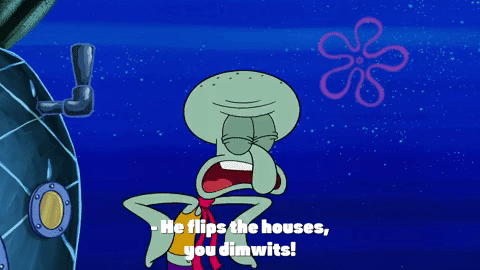 Reseller hosting allows clients to act as the web hosts themselves. Web hosting resellers could function under any combination of the aforementioned types of web hosting, depending on which web hosting company they're affiliated with as a reseller. Many web hosting resellers provide a closely identical service to their web service provider's shared hosting plan and provide the technical support to their clients themselves.
5 reasons why Web Hosting Services are important
1. Performance
A reliable web hosting company gives you guaranteed uptime, promising that they will keep your site accessible online for a certain percentage of time. The opposite of uptime is downtime, which will result in loss of customers, productivity, profits, damage to the company's reputation as well as expenses associated with bringing the business back online. Therefore, many web hosting companies offer a guarantee of 99.9% uptime, with the remaining time set aside for maintenance etc.
Be sure to look for a web hosting option with uptime monitor tools that can alert website owners in the case of downtime.
2. Speed
Site speed can affect user experience. Visitors are more likely to abandon a website that takes a long time to load as most would expect a website to load in no more than three seconds.
Ensure to choose web hosting companies that offer fast servers that increase your website's speed.
3. Security
A good web hosting company should provide the necessary security features to keep their hosted websites safe from cyberattacks.
Bear in mind that the security tools needed will also depend on the type of your website. For example, if you decide to run an interactive forum/platform, it can be useful to have a spam prevention tool to remove unwanted comments on your page.
To protect data and visitors' personal information, ensure your web hosting service provider offers SSL certificates.
You can read more about our SSL service plans here.
4. Support
For beginners who have no web development experience, having a web hosting service provider normally allows website owners to get assistance from experts when a technical difficulty arises. To ensure users remain in the loop about different web-related topics, web hosts should also offer an extensive knowledge base or educational blog to inform and guide them.
Add-ons
To improve its functionality, sometimes a website needs additional tools and/or services.
Thus, web hosting service providers normally offer a wide range of add-ons such as antivirus software, email accounts, content delivery networks (CDN), or extra bandwidth and storage.
In Conclusion
With different types of hosting to choose from, remember, the right one for your purposes depends entirely on your budget and preferences. Regardless, hosting your website on the web host's servers allows you more time and resources to focus on more indispensable things, like producing lucrative content and attracting higher volumes of web traffic to your site.
Anyone interested in building a website needs web hosting to store their website's files and make them globally accessible. Therefore, web hosting is vital to you and your online presence. Since there's a plethora of web hosting service providers out there. So, make sure to look for a web hosting company like Yoursite with fast servers, a variety of add-ons, security tools, guaranteed uptime, 24/7 support, and reasonable prices.
We know web hosting can be daunting at first, so if you still have questions, don't hesitate to ask us. Plus you can get a free hosting consultation, just connect with a hosting expert here.