A free blog is a great way to increase your online presence and strengthen your marketing skills. And if you use a website builder – especially one that's specifically tailored for blogs – you can save even more money on a gorgeous website. Now that you've chosen a free blog you like, it's time to figure out web hosting.
Web hosting can seem complicated if you've never had to think about it before, but don't worry. In this guide, we'll walk you through the basics, then introduce you to seven great places where you can host your free blog.
First…
Why do you need web hosting?
Most people think websites kind of just float around in cyberspace, but that's not exactly true. Websites are just like any other kind of file – they need to be stored. Websites are stored on servers. So, if you want a website, you'll need to have a server where you can store it. But servers cost a pretty penny. Not only are they expensive to buy, but they're also expensive to set up, store, and maintain. But it would be pointless to save tons of money by choosing a free blog, only to blow it all on an expensive server.
That's where web hosting comes in.
Web hosts let you store your website on their servers in exchange for a small monthly fee.
Why not get free hosting for your free blog?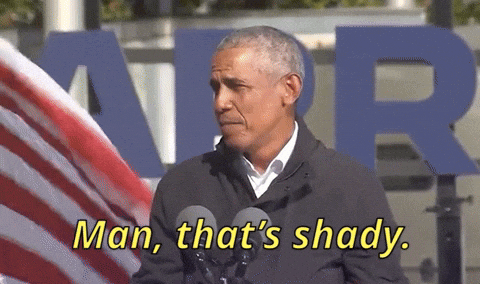 We understand the reasoning: You have a free blog. So, why not get free web hosting?
But here's why that would be bad:
Web hosting is crucial to the success of your website. Even if your site starts out as a free blog, it can still skyrocket to website Hall of Fame as long as it's fast, secure, and fun to use. Free web hosts are a sure way to doom your website, because when you choose free web hosting, here are a few things you also get:
Iffy uptime: When your web host isn't invested in ensuring that your website is up and running, your website is likely to be down more often than not. And when your website is frequently down, you lose visitors.
Frequent crashes: Free web hosting usually means that your website is crammed onto a server with hundreds of thousands of other websites. Not only that, but your host has little motivation to protect your website from crashes caused by traffic spikes.
Terrible customer service: With customer service, you get what you pay for. When you pay zero dollars, expect zero customer service.
Just because your website started out as a free blog doesn't mean it can't be great. Give your blog a fighting chance by choosing one of these seven places to host your website:
7 best places to host your free blog
1. Yoursite.com
Not only do we offer an amazing website builder with scores of templates to choose from, but we also offer powerful and reliable web hosting.
Here are some of the features you get when you host your free blog with us:
One-click WordPress installation
24/7 customer support
One-click backup (Never worry about data loss again!)
Easy migration
99.9% uptime
Malware scans and removal
30-day money-back guarantee
And you don't have to break the bank for these fantastic features, either. Our hosting plans start at less than $3 per month! Give it a spin, sign up here.
But we know you love having options, so before you decide, check out the other web hosts on our list:
2. Hosting.co.uk
This hosting company has UK-based servers, and they're an excellent choice if you expect most visitors to your website to be from the UK. (The closer your visitors are to your servers, the faster your website will load for them.) Even if you're not expecting a huge chunk of your web traffic to come from the UK, you might want to check out this hosting company, just so you can get your hands on these amazing features:
24/7 customer support
Lightning-fast servers
Scalable web hosting
One-click install
Free migration
DDoS protection
SSL encryption
cPanel
Private email
Automatic daily backup
3. Hosting.uk
This is another UK-based hosting company where you can host your free blog. Here are some of the features you'll get when you host your blog with Hosting.uk:
Free hosting migration
SSL compatibility
Monitoring tools
WordPress hosting
Wide range of hosting packages
99.9% uptime
4. Yourwebsite.com
Yourwebsite is a site builder that also offers hosting. Here are some great things you can expect when you host your free blog with Yourwebsite:
99.9% uptime
Free website transfers
Easy domain registration
24/7 customer support
Powerful website monitoring tools
5. Ownwebsite.com
Ownwebsite makes it easy to create a website, but they have great web hosting, too. For less than $4 per month, you can get access to
24/7 customer support
99.9% uptime
Website monitoring tools
Easy domain registration
6. Luxhosting.lu
Luxhosting is one of the leading web hosting providers in Luxembourg, and it's easy to see why. When you get a hosting package with Luxhosting, you can expect these client-approved features:
Free SEO tool
Powerful website monitoring
24/7 customer support
Domain registration
Domain transfer
99.9% uptime
7. Monsterhost.com
Monsterhost is one of the most popular choices for hosting. For less than €3.00 per month, you'll get access to all these features and more:
cPanel for easy website management
24/7 customer support
99.9% uptime
One-click installer
Website migration
30-day money back guarantee
Wrapping up
In this guide, we showed you seven of the best places to host your free blog, so you can't go wrong if you choose any of the hosting companies listed here. The best part is that every single one of these companies has packages that cost less than buying one cup of coffee every month! Choose the best hosting for your blog, get started.